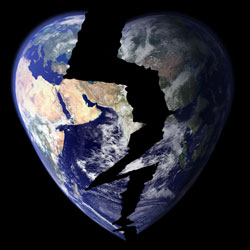 I LOVE YOU BUT WE ONLY HAVE FOURTEEN MINUTES TO SAVE THE EARTH
Timberlina has captivated audiences in venues including National Portrait Gallery, National Theatre, V&A, Royal Festival Hall, Royal Court Theatre, Royal Vauxhall Tavern. She also charmed the nation in The Weakest Link's drag special and, in her spare time, tends a National Trust kitchen garden.

Kate Pelling is an experimental video artiste currently doing her Phd at Chelsea School of Art. She's very tall and beautiful and lives outrageously in Neiderbrechen with a seraglio of handsome, young men.

Fancy Chance is a burlesque comedienne who made her way to UK via Korea and the USA to be crowned Alternative Miss World. She's been at The Roundhouse, La Clique, Udderbelly, the Reading, Glastonbury, and Leeds festivals and at a bunch of other places throughout the States and Europe.

Bette Bourne is an actor and founder of the Obie award-winning drag-troupe Bloolips. He's performed at theatres including the National and the Globe (as he has in nations and theatres across the globe).

David Hoyle is a performance artiste with a career spanning decades and continents. Whilst manifesting as 'The Divine David' he had an eponymous Channel 4 series, he's also manifested at Sydney Opera House and directed a feature film; his residencies at the RVT are the stuff of legend.









I LOVE YOU BUT TOUR ARTISTS PRESS GALLERY CINEMA PARTICIPATION OFFSHOOTS EXTRAS